As an Amazon Associate and affiliate with other third parties, Echofavor earn from qualifying purchases and display advertisements.
0.0916447
(Collection)Blazor
Blazor.net website
The following is the Blazor website. 
Getting Started with Blazor
GitHub - ASP.NET - Blazor
Here you can find the latest release and source code for Blazor.
Gitter Community for Blazor
Gitter is like a message board where you can ask questions about Blazor and other people can answer your questions.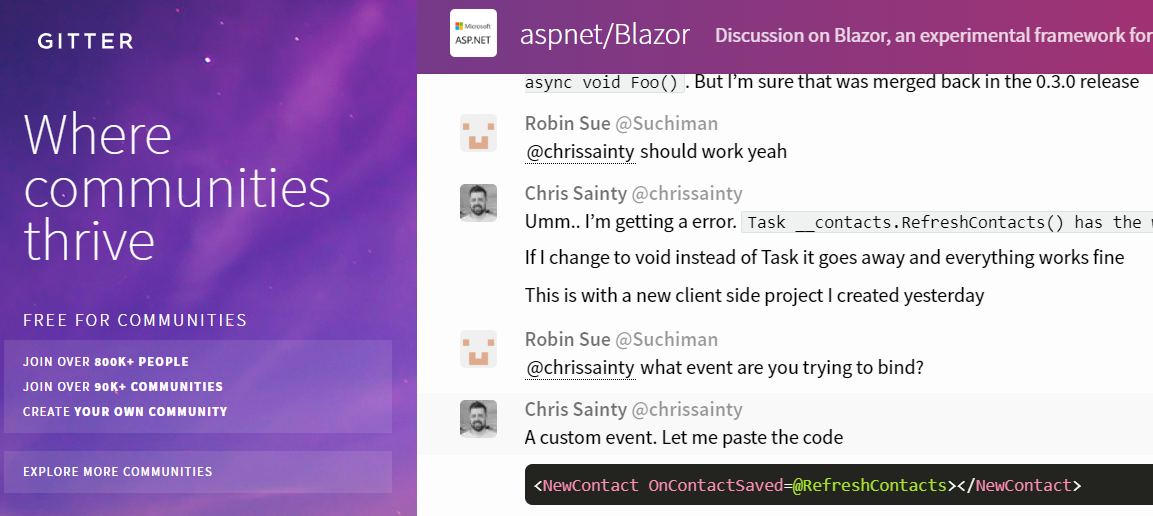 Blazor Flight Finder example
(Collection)Blazor Releases
The following are links to the MSDN articles for the releases.
(Collection)Blazor examples
(Collection)Blazor Videos
(Collection)Blazor Articles
(Collection)Blazor Support
(Collection)Blazor Issues